International Executive Wellness Coach. Performance Team Coach. Corporate Wellness Consultant. Teacher. Writer. Speaker. World Traveller. Lightworker. Nature and Animal Lover.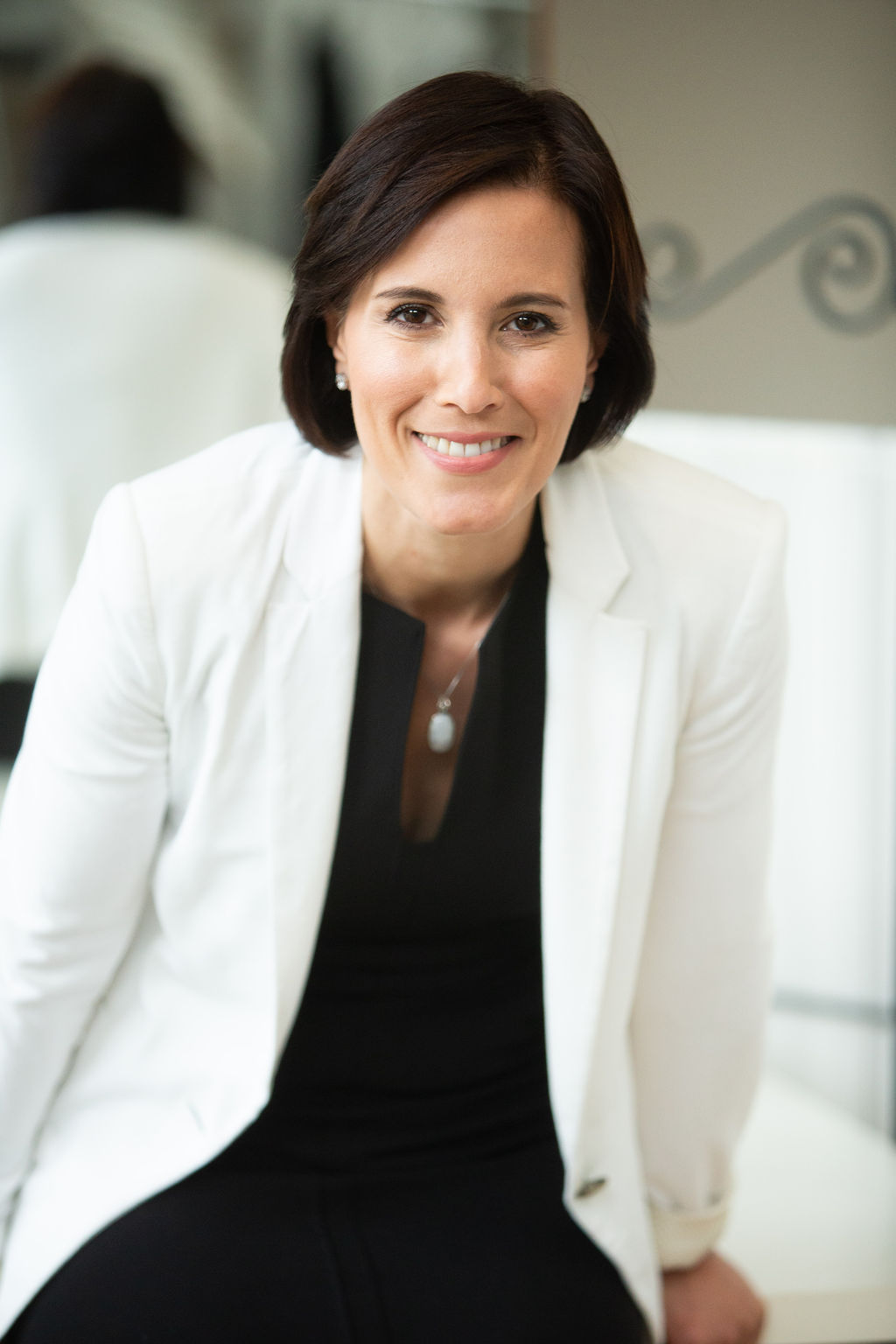 After a Master Degree in Finance, Hasnaa Akabli began her career in the field of finance in big international corporations in Paris, France, where she learnt the power of numbers to monitor a full range of activities. For more than a decade, the executive positions she held taught her the subtle art of managing people to help them succeed and fulfill their highest potential. She also worked as a special advisor to a former Moroccan Ministry of Industry on the strategy to attract foreign investors such as Bombardier, Renault, Boeing, Ford and others major companies. For that matter, she launched the most important national communication campaign in the mainstream media on three continents and in five languages to promote Morocco as a competitive destination to industrial investors in the world.
Hasnaa later advised one of the top 10 CEOs of Morocco about developing the business of his company in Western African countries (Ivory Coast, Senegal, Congo-Brazzaville) and worked to set up a $100-million social housing project, among other strategic projects. Hasnaa had to negotiate and deal directly with the presidencies of these countries on the political, financial, technical and legal topics.
Hasnaa's diverse experience helped her learn what she considers the essence of corporate success: understanding ourselves and others on the mental and emotional levels is critical for any individual and team to succeed. She has noticed that most leadership teams and executive boards were lacking that depth of understanding themselves and others thus the problems they experience on so many levels. She also thinks that a huge number of employees and entrepreneurs suffer (mentally, emotionally and spiritually) because of  job dissatisfaction, inability to set clear and compelling goals and lack of self-esteem, even at the CEO-levels . Hasnaa experienced it first hand as an executive herself when she was often overwhelmed by the responsibilities, the number of tasks to accomplish, the stress of the deadlines and feeling…not good enough. Because she had the opportunity to work with a coach, she opened up to a whole new dimension of herself. Self-awareness was certainly at the center of it.
What Hasnaa receives, she gives it back. When she initially started her consulting business in 2012, she naturally transitioned to coaching. She took the best trainings, and practiced, practiced, practiced. She sat to the International Coach Federation certification exam and passed it. She is now a very experienced executive coach trusted internationally by leaders and their teams.
She regularly attends trainings and works with different mentors to sharpen her coaching skills to make sure she always delivers the highest quality of service to her clients.
Hasnaa has delivered several coachings and trainings to international companies such as the Boston Consulting Group, Outsourcia, BMCI (Moroccan bank). She offered her services to many schools and universities for MBA students like in: TBS (Toulouse Business School), HEM (business school), l'Ecole Centrale (one of the best French engineering schools),…
In 2017, she started working part time as a Tony Robbins results coach because she wanted to acquire an even more international experience and get inspired working with one of the best coaches on the planet. For two years, Hasnaa gained powerful skills and strategies to transform leaders' lives and mostly, she served amazing clients all over the world!
Hasnaa believes that everything is energy. She believes in the power of the intention we set in our hearts every morning. She believes in the possibility that every human has within to create, transform and heal. She came to those beliefs thanks to her multiple trainings in reiki (Japanese healing technique) that she loves to offer to clients who are receptive to the spiritual dimensions of life.
Hasnaa is a Quantum certified coach™ and is on the path of another major international coaching certification by the NBHWC (National Board of Health and Wellness for Coaching). She is the go-to expert and coach for leaders who need to learn how to do less, be more and increase their results and well-being.
Hasnaa is a force of nature and lives her life mission with purpose, love, humour and passion !
"We hired Hasnaa to support our Boston Consulting Group consultants to thrive in their roles and we did not regret it! Working at the Boston Consulting Group can be challenging and demanding on so many levels. Therefore, Hasnaa specially created for our consultants a series of workshops to help them develop their confidence, wellness, mental health resilience, social skills and learn how to regulate their emotions during intense times. Hasnaa also successfully provided individual coaching to some of our consulting staff. I personally enjoyed interacting with Hasnaa. She is a great listener, genuinely holds her clients' best interests, is very reactive and was able to adapt easily to our fast-paced environment. Our consultants constantly gave an excellent feedback on the services she provided. Great coach and great person to connect with!"
"When I started working with Hasnaa, I knew I needed guidance but I was not sure what to expect and I didn't know I would like her coaching style until the first session. Hasnaa was very professional, clear and straightforward – exactly what I needed. Beyond her coaching skills, what I appreciated most is her honesty. She could spot when I was not totally aligned within and encouraged me to also be honest with myself. I felt comfortable opening up and sharing my professional and personal struggles with her. With time, I felt empowered and motivated. Most importantly, I could open up to new ways of thinking which I used to my advantage and were game changers to me ! I would recommend Hasnaa as a coach because of who she is. The time I spent with her was very useful and helpful. I thank her from the bottom of my heart, it really meant a lot to me to have her by my side. I always say that we meet people for a reason and I certainly met her for a reason bigger than ourselves. THANK YOU!"
"Hasnaa's methodology was professional, as she gently guided me to identify the real source of my challenges and build a compelling and actionable plan to move towards what I truly want. I actually was delightfully surprised at how quickly I developed clarity on a number of issues and was able to remove some (of what came to be obvious) roadblocks as a result. My main goals were to increase my emotional well-being and my business sales and thanks to Hasnaa's coaching skills, I was able to take action and resolutions without hesitation. I received lots of ah-ha's and breakthroughs, which I particularly appreciated, as I came to Hasnaa overwhelmed with responsibilities and was stuck. I had been trying to solve my own situation, over what seemed like a long time, and I was relieved to see positive results after only a few sessions. Hasnaa is a beautiful soul with a kind heart and an unconditional sense of service. Her coaching is efficient and empowering. I recommend her to anyone who feels stuck in their lives. Thank you, Hasnaa, for taking the glue off my shoes and my mind so that I could move forward with purpose again."
"Hasnaa is a powerhouse coach! She has a compassionate way of helping you uncover the root of the issue, so that you can make a permanent shift, once and for all. If you are fed up with mediocrity, old patterns that no longer serve you and/or serious about moving your life forward, I highly recommend coaching with Hasnaa. She is a true partner who will stand for you and the impact you want to make in the world."
"As a CEO, I often felt a lack of support and even loneliness being at the top of my company. I was exhausted and my health, both physical and emotional, was deteriorating. Hasnaa fully invested herself in the process of helping me set goals and create that sense of meaning that was missing for decades. The results were beyond my expectations. Hasnaa helped me create powerful new habits that brought me more inner peace, health and happiness. My relationships (both at work and at home!) improved and I was able to access my inner strengths anytime I needed them. The international market share of our company grew by 33% in less than a year!"
"I came to coaching with a deep sense of unhappiness. I had it all though! A great career, great money, my own penthouse, nice car but somehow I was feeling empty. I came to coaching because my stress started impacting my relationships at work, my job performance was decreasing and my ego hit a low when I got divorced. Hasnaa helped me clean the mess, clear my head, she challenged my certainties and did an incredible job conditioning new healthy habits of thinking that shifted everything in me. I became 100% driven again and my job got a new powerful meaning ! In a few months only, I was able to 7X the value of the assets under my management"
"Managing a team of more than 100 members, being a wife and a mother of 2 young children, meeting ambitious goals I had from the Board led me to a complete burn out after 14 years of service in my company. Hasnaa knew how to instil me with confidence and legitimacy to bring more self care into my life and set healthy boundaries for my work and my family. Very quickly, I started to see all the opportunities I actually had in my life. My leadership skills soared and I could finally leverage my team to have more free time for my family and myself. All our department key performance indicators went to green within 6 months, we were able to win 2 major clients and increase our customer satisfaction by 67%. Hasnaa is passionate about her work and very attentive to the needs of her clients. I cannot recommend Hasnaa enough, both in terms of her professionalism and her unique personality"
"I recommend Hasnaa for her coaching skills and the powerful questions she asks, that really helped me go deep within me and understand myself more. She is as effective as caring and authentic. I particularly loved our sessions centered on my emotions, that enabled me to get out of my mind and realize how exhausting that was for me. With her help, I shifted my mindset, released old patterns that were limiting me and got out of my head! After every call, I felt lighter, happier and more motivated to move forward with my life. I am stepping into my leadership more and more. I was able to work more in harmony with other departments and because of that we were able to create a powerful training program and close an international corporation on a multi-million-dollar-contract. What I wish for everyone is, one day, cross Hasnaa's path"
"When I started working with Hasnaa I had hit a real low in my business and I knew I needed help. Hasnaa helped me to clarify my most pressing goal, it was a breakthrough goal for me and every call Hasnaa helped me stay on track. What was really great about working with Hasnaa was her ability to cut through my blocks and blind spots and simplify my thinking so I had a clear focus and direction. With Hasnaa in my corner I achieved so much in 6 months - I have so much to be grateful for! Specifically I tripled my monthly income (I went from £5,000 to £15,000 a month), I created a passive income course to sell online, and best of all I have written a book and am currently at editing stage! I would recommend Hasnaa because she is a no non-sense coach with a heart of gold. She didn't let me wriggle away from conversations that made me feel uncomfortable but in those moments I grew the most. I love you, amazing lady!!! Thank you, thank you, thank you!!!"